What is siblinghood?
To some, it may seem unlikely that over 100 people can be such great friends, but we pride ourselves on just that. We prioritize building personal connections and constantly offering each other a steadfast source of support. During the school year, our members attend each other's dance concerts, show support at sporting events, and study productively (or not) together. We have weekly events and regular dinners that help facilitate community building, such as movie nights, study breaks, or informal dinners in our house. Our community values both personal growth and academic excellence, and we believe that strong relationships help individuals meet their full potential. Through formal and informal relationship-building, our members encourage each other to take risks and work hard to make the most of their college experience.
Big - Little Reveal
Welcoming new TA members into our community with the annual Big-Little Reveal brunch! Thank you to our Siblinghood Chairs and New Member Committee for decorating the house and organizing such a memorable morning!
Celebrating Harvard-Yale at the house with current members, alumni, and Yale Thetas!
We welcomed several new brothers into our community this past November! We celebrated with a delicious Italian dinner at our elegantly-decorated House!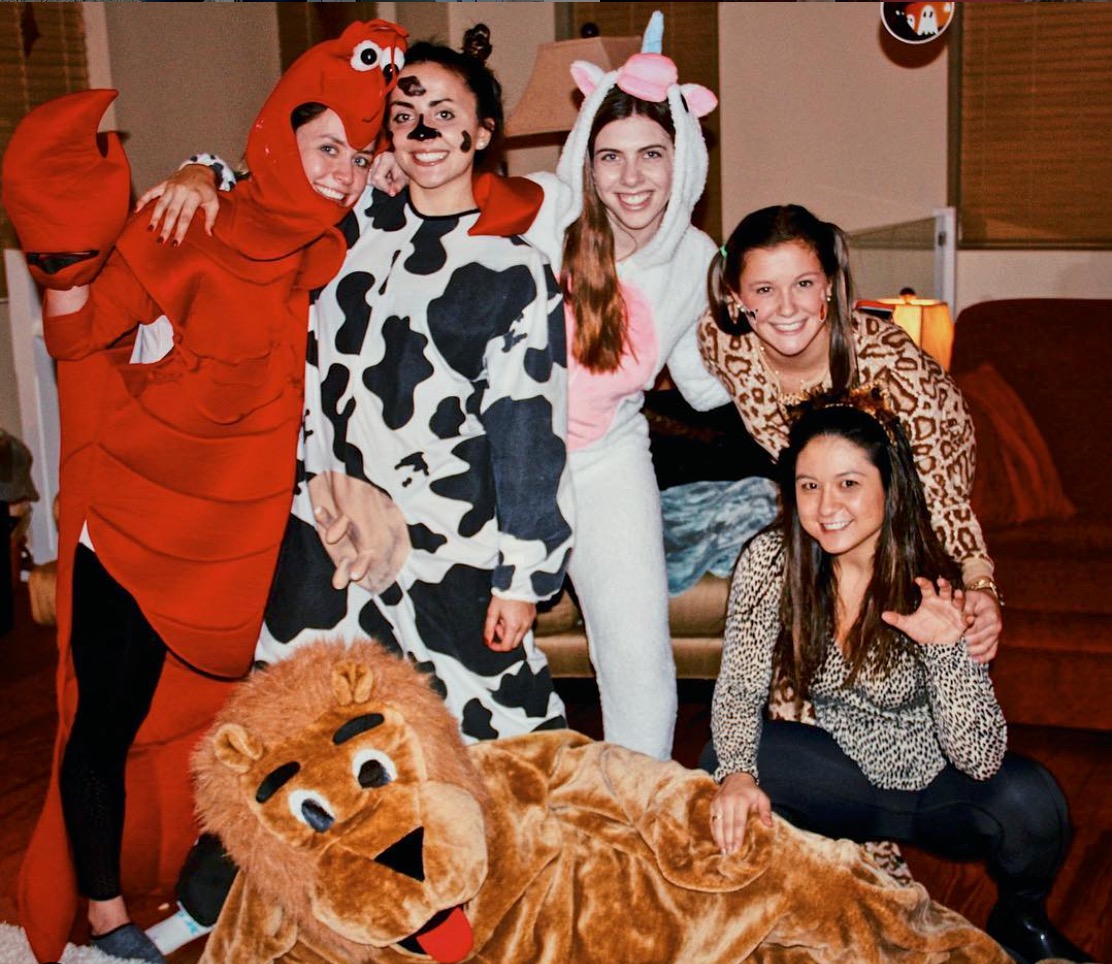 Siblinghood hosted a Halloween celebration filled with festive activities such as "wrap the mummy", doughnut-eating contests, and more!
Thetas at a workout class in Boston with Barry's campus rep, Karina, and former instructor, Madison!
A few of our Theta seniors on a retreat in the Berkshires to work on their theses!